I have 3 acres of land (1.5 acres of wetland), many flower beds, a large fruit and vegetable garden, but only have to deal with insect and water problems.  When we first moved to this property 10 years ago (from a more populated area), I was so excited to see the bunnies running around and we even spotted a few deer visitors.  I love to see wildlife!  I still ( after my over 30 years in Wisconsin) get excited every time I see a deer in a field near the road while driving.   I even find myself slowing down to say "hello" and tell them to run away from the fast moving cars 🙂  I simply love animals.
I hear many sad stories of what the deer, rabbits, chipmunks and turkeys do to my readers' flowers, and every time I'm so glad it rarely happens to me.  I consider myself fortunate that I do not have to deal with problems related to deer, chipmunks, squirrels or rabbits!  I happen to own 2 outdoor rescue cats as well as a Labrador.  This is probably where my good fortune comes from.   BUT that doesn't mean I don't miss seeing them.
However, I know that many of you do have to deal with animals ruining the enjoyment of your beautiful flowers. Therefore, I have put together a list of flower bulbs that will help you enjoy a wide variety of plants and blooms that rodents, rabbits and deer tend to ignore!  Sometimes even just planting these around other plants will help keep the munchers at bay.
Deer and Rodent Resistant Bulbs for Fall planting: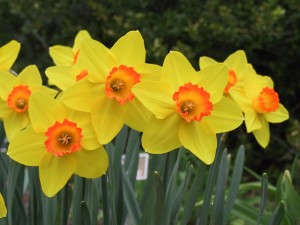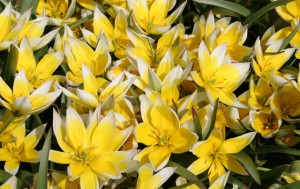 Deer and Rodent Resistant Bulbs for Spring planting: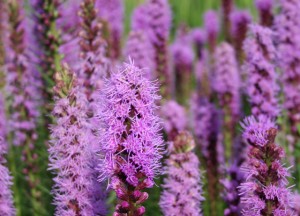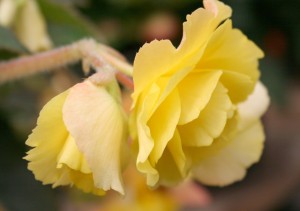 One thing to keep in mind: There really aren't any animal proof plants.  If a deer or other animal isn't finding something to eat, they may still find a meal in one of the above plants.  In extreme circumstances, such as if you experience deer traveling through your yard on a regular basis, you may also want to use a repellent spray on your flowers in addition to planting resistant varieties or lay a deer netting over the top of the blooms.  (Big box stores and garden centers carry both of these.)  If you see a large number of squirrels and chipmunks in your yard, you may also want to purchase chicken wire to place over plantings and bury it in the dirt or mulch to prevent them from digging.