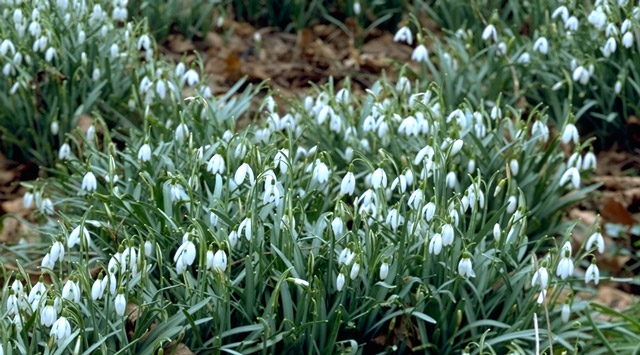 Galanthus bulbs are most commonly known as Snowdrops or Garden Snowdrops.  They are among the first signs that winter is almost gone and spring is on its way!  They are very early blooming, often appearing even while the snow is still on the ground! I cannot believe that I have not had this in my garden before now. (I actually requested that Tulipworld.com would begin to carry them this year and we have!)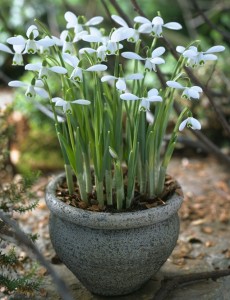 Native to the deciduous woodlands of Europe and Asia minor, Galanthus nivalis is a bulb from the Amaryllis family that blooms late winter to early spring.  They will grow 4-6 inches tall with a nodding bell-like, 1 inch milky white flower with inner petals marked by an emerald green hue.  They are hardy in zones 3-7, doing well in moist soil with full sun to part shade. They are generally immune to rodents and deer! Snowdrops look great in mass planting, borders or rock gardens.   Galanthus should be planted 2-3 inches deep and  2-3 inches apart, but naturalize and become more prolific with each passing year!
You can propagate these bulbs, spreading them to other areas of your garden by dividing clumps immediately after flowering and replanting in the spring.  You can also sow the seeds in June in moist potting medium and then transplant a year later.  These bulbs can also be forced indoors much like you would with crocus bulbs.
I am so excited and looking forward to adding these early blooming beauties to my landscape!  I always love to add more flowers to my landscape- especially ones that naturalize and rodents ignore! Maybe you need to add some to yours…..