I get many calls and emails from people in the South: California, Arizona, Texas, Florida, Louisiana, Arkansas, Georgia, Alabama, New Mexico, Oklahoma,Tennessee, North and South Carolina, and Mississippi wondering if they could get any Fall planting bulbs to grow in their warm climate.  These warm states have USDA planting zones 7-10.
Many Fall planting bulbs (Spring Blooming) need a cold period (weeks at 30° and lower) to grow properly when Spring arrives. This is why many people in our southern states do not get to enjoy Tulips, Hyacinths, Scilla or Crocus growing in their gardens.  Though they can, if they use a technique called 'forcing'.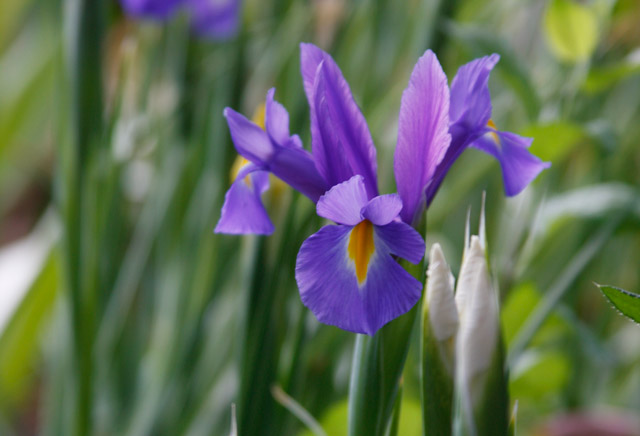 There are a handful of Fall planting bulbs that do NOT need to have a cold period that do well in zones 7-10:

Anemones

,

Ranunculus

,  some

Narcissus

(daffodils),* 

Dutch Iris

(not for zone10),

Spider Lily or Magic Lily

,

Amaryllis,

and

Paperwhites.

  These would be the easiest gardening choices with no worries of not having enough weeks of cold.
*All narcissus will not do well in every climate, though most daffodils will have a hardiness zone of 3-8.  Some will want more sun than others, and some can tolerate more water than others.  Daffodils originated from the Mediterranean Mountains.  Some were from the side of the mountain, some came from the top of the mountains, some came from the cool and damp low areas.  The Narcissus types that need little to no cold(zones 8-9) would be the Jonquils and Tazettas, that also happen to be quite fragrant.  Tazettas came from alongside the streams and coastline, and the Jonquils came from lower elevation with very dry summers.  So pick Jonquils if you have the hot dry summers, and pick the Tazettas if you have hot and humid summers (up to zone 9a).  It seems Carlton, Thalia and Tete A Tete do great in hot and humid summers as well.  Ignore the Pink and double daffodils for the hot South.  There is no daffodil that will stay happy in zone 10.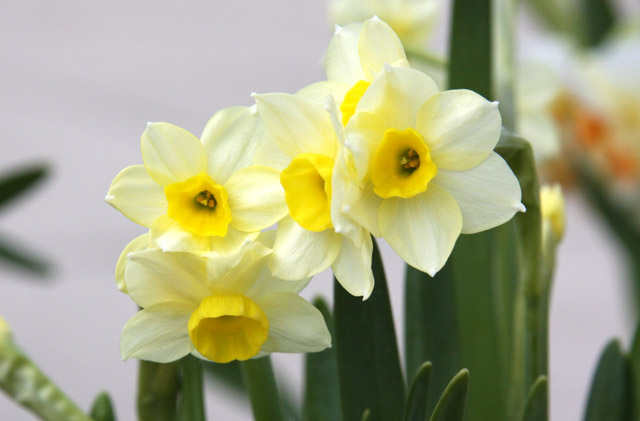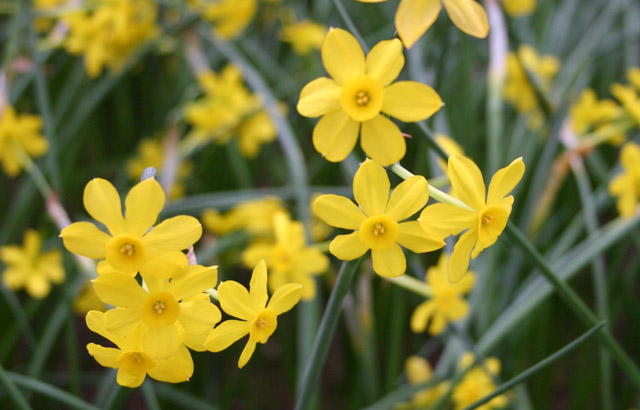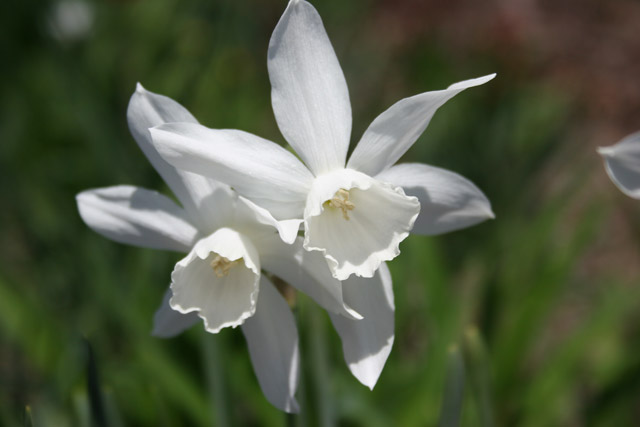 Other helpful notes on planting daffodils in zones 8-9
Stay away from Pink type and all white daffodils
Full sun through mid March
Some summer shade
No summer watering
May fertilize in fall and right after bloom
No herbicides or slow release fertilizer
*Some research was found at Southern Edition.com (to confirm what I have heard and read elsewhere; since I am from Wisconsin!)