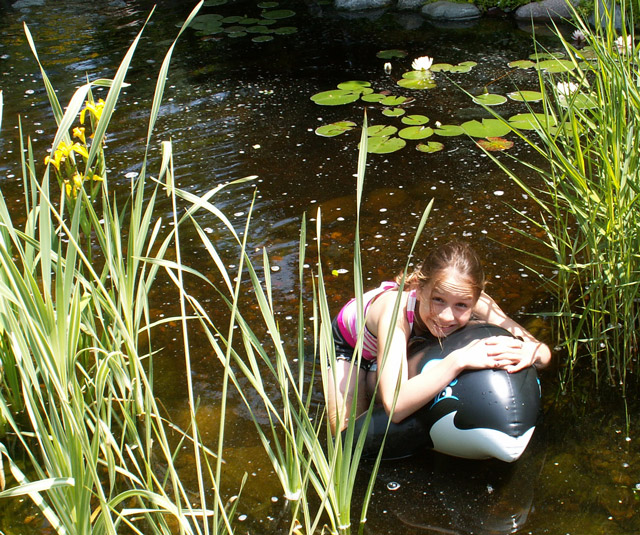 Okay- she's not the duck but she is the cutest visitor in my watergarden! (My daughter who loves her Shamu and water.)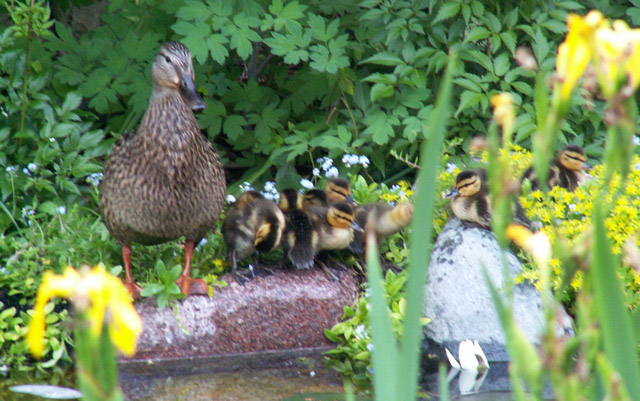 This momma duck and her little babies just appeared for a few hours this Monday morning.  She quacked for a while, nested in the sedum, swam around with her young, and then hopped out between the rivers.  They headed away from our pond, the creek, the swamp on through the neighborhood.  Maybe she smelled that we had cats (that were all inside for the day: sleeping) and a hyper Labrador and knew it wasn't a safe place to stay.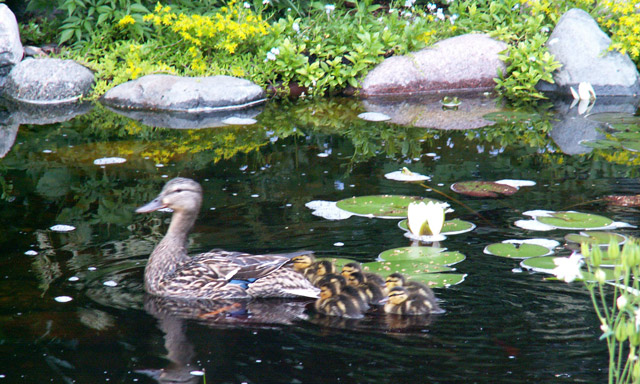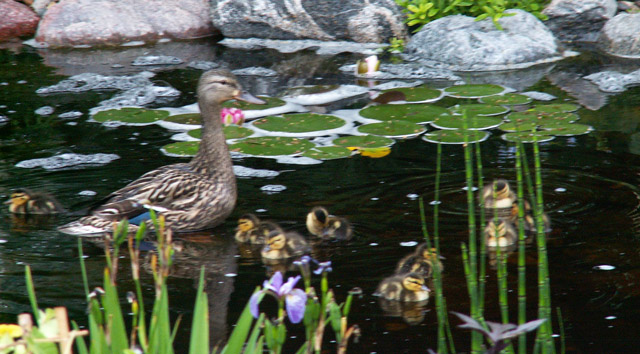 On Tuesday I was working in high humidity, occasional rain to spread mulch in all my beds while the other part of my property was involved in a war! My son and some friends had Air soft wars all day.  Air soft guns are like BB guns but plastic guns, plastic BBs and fun for boys!  They played in grass over 5 feet tall, over an inch of standing water on the ground, and some hideout bunkers that my husband and son made the day before.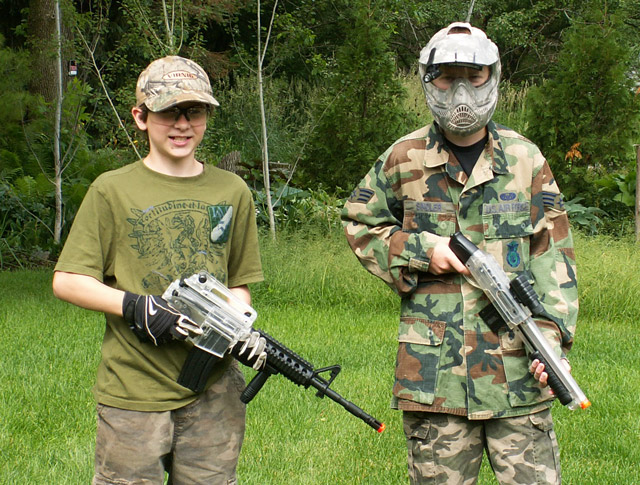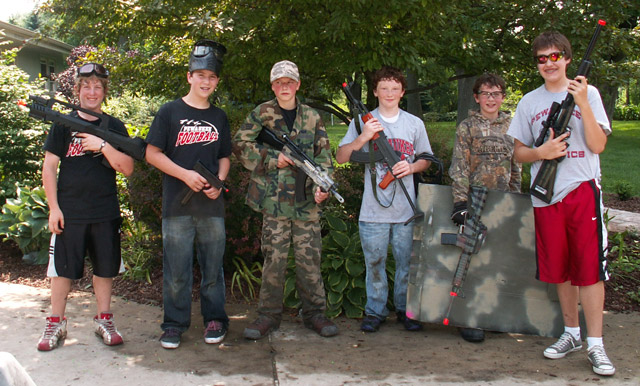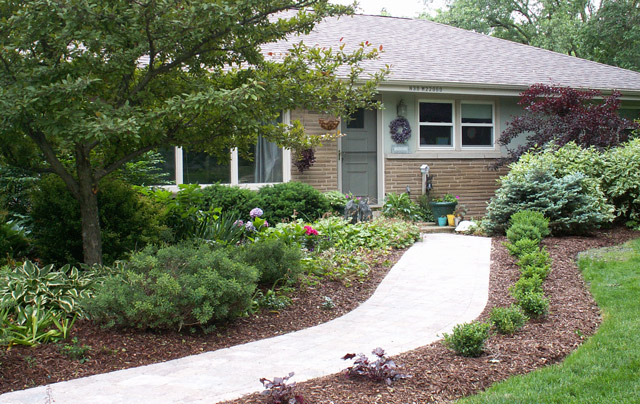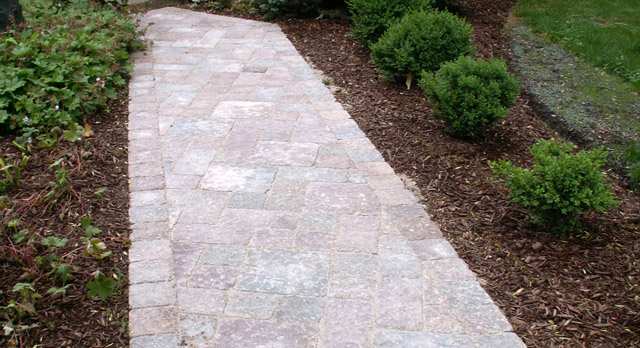 Here is my new walkway all planted and mulched!  Unfortunately I will have to wait a few years for those TINY boxwoods to fill out,  some transplants will not be up to par until next year, but I am pleased with the final plan.  Early spring: full of Tulips, Hyacinths, Anemones, then a few Iris as my Carol Mackey Daphne's begin bloom (and smell so sweet!).  Spring: my hostas have filled in under the crab tree.  Early summer: clumps of green, as my Hydrangeas are growing and beginning to bud (which include: Original Endless Summer, Pink Elf and now Color Fantasy and Forever & Ever.  I have edged the walk up to the Daphnes with my hardy geranium that I have around my Basalt fountain.  The other edge with just be Boxwoods and then Plum Pudding Heuchera to the driveway.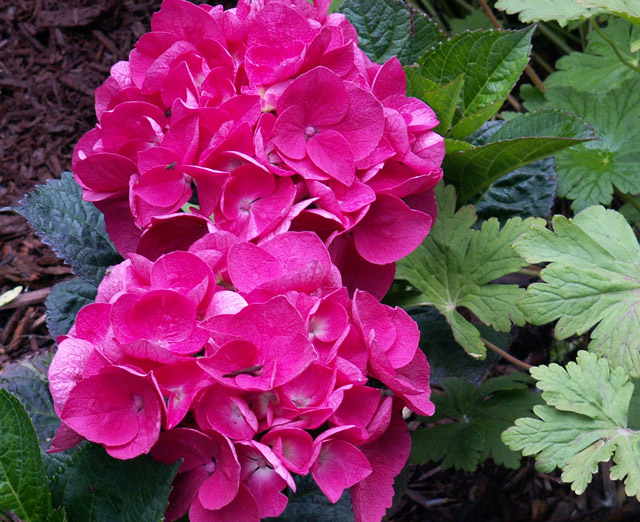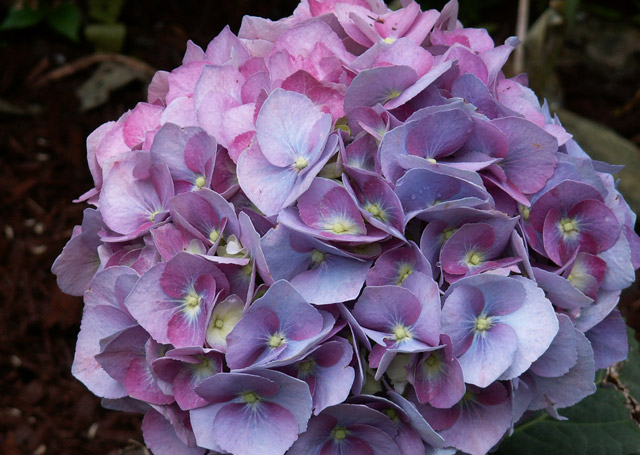 My large flower bed is mostly green right now too.  This is the @2week in between time of blooming here.  I have added a few geraniums in front of my rows of Gladiolus',  Allium Sphaerocephalon to edge the driveway.  I have my adorable Oxalis Iron Cross Shamrocks popping up along the edge of bed by grass.  Soon my Asiatic and Oriental Lilies, Pink Turtlehead will be blooming just before the Liatris, Phlox, Black-eyed Susan, and Dahlias around them.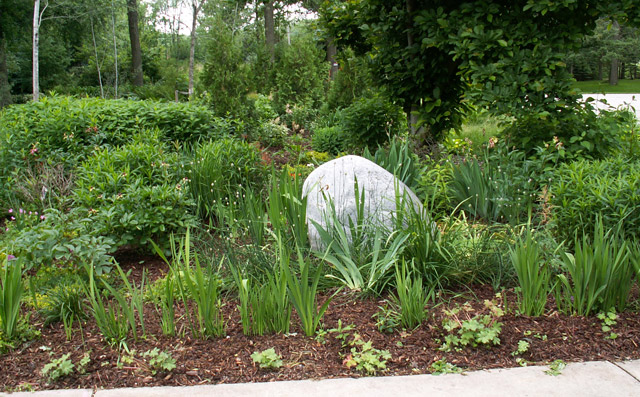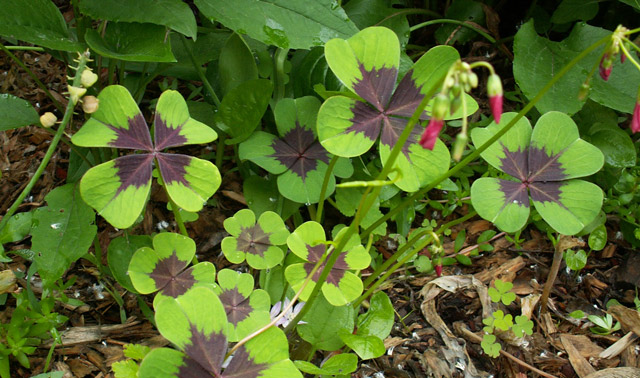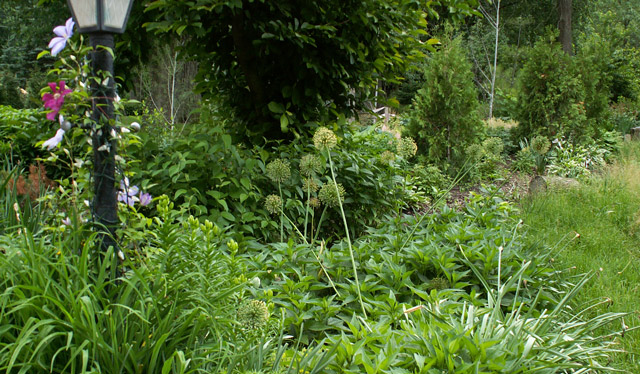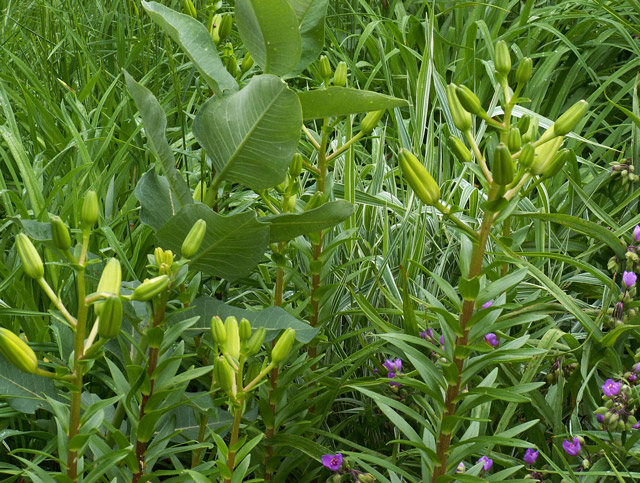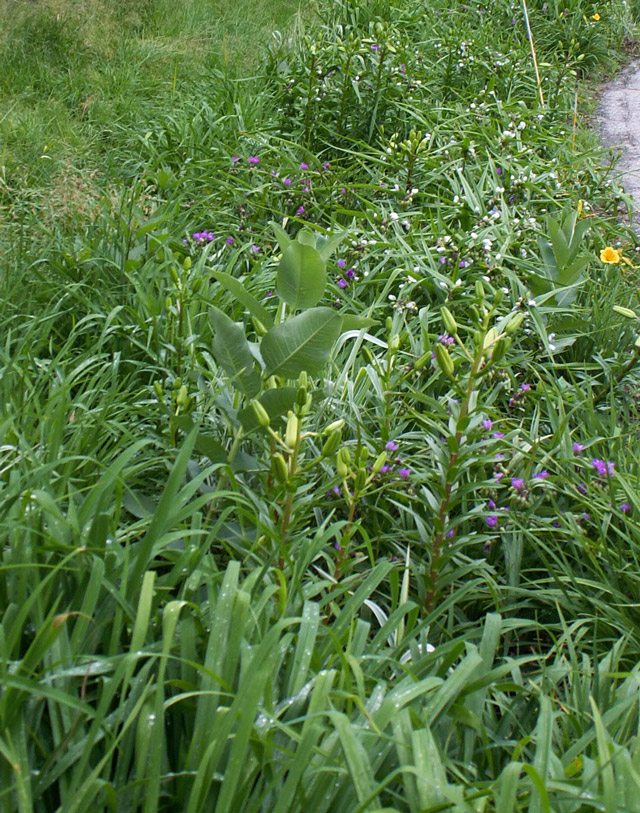 I have a few TINY spots of color for the moment but will be BURSTING with much color very soon!  Its always so enjoyable to walk around the yard to watch the changes.  As I do my walks, I am bending over and picking weeds- it makes weeding so much more tolerable.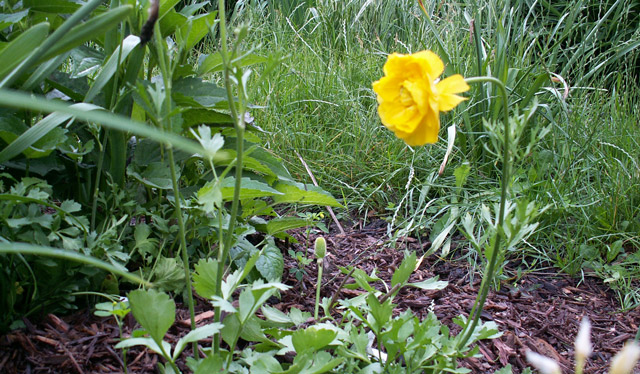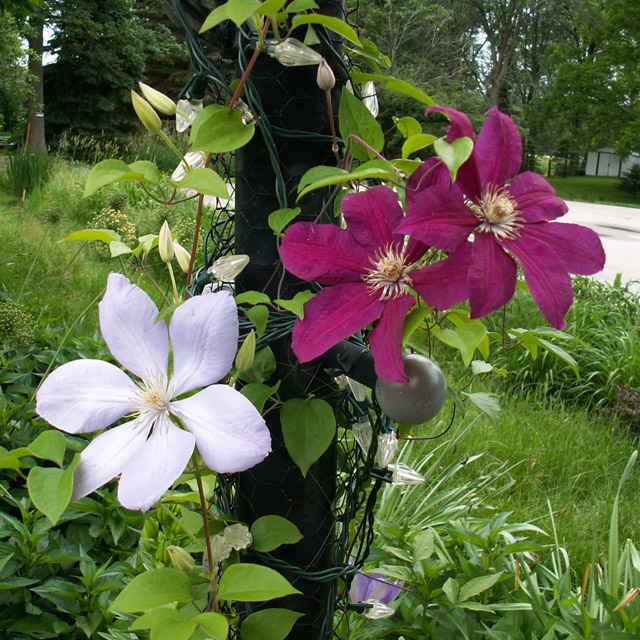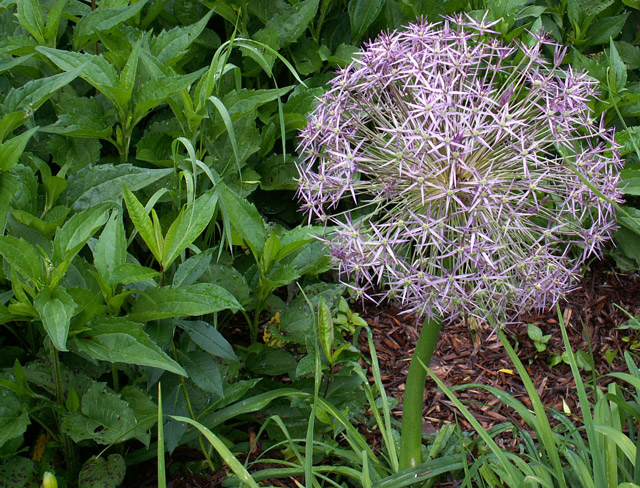 One windflower has opened, a few clematis, Spiderwort along street and my Star of Persia Allium.  My stars are looking a bit aged this year.  They are usually taller, perfect huge balls.
Have a wonderful weekend!  Next week I will write about the changes in the back yard.