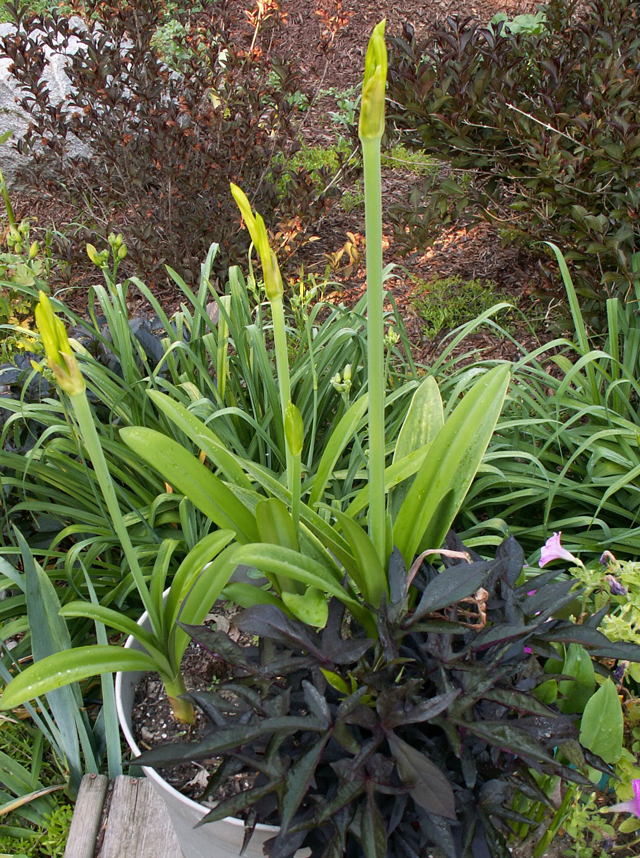 All my flower beds are full of foliage and many are beginning to bloom now!  I've potted some Purple Gem Dahlias and my Peruvian Daffodil (Festalis Ismene) this year.  The one Dahlia has begun to bloom and my Festalis will shortly.  This is my first year growing the Festalis and I can't wait to see and smell them!  I don't remember what other Dahlias I planted and will have to wait until they bloom to find out.  🙂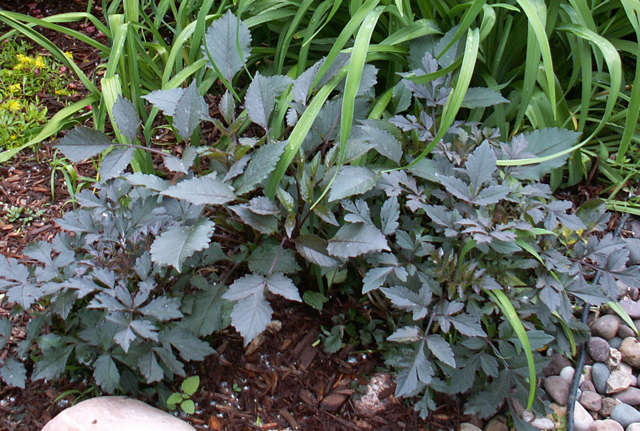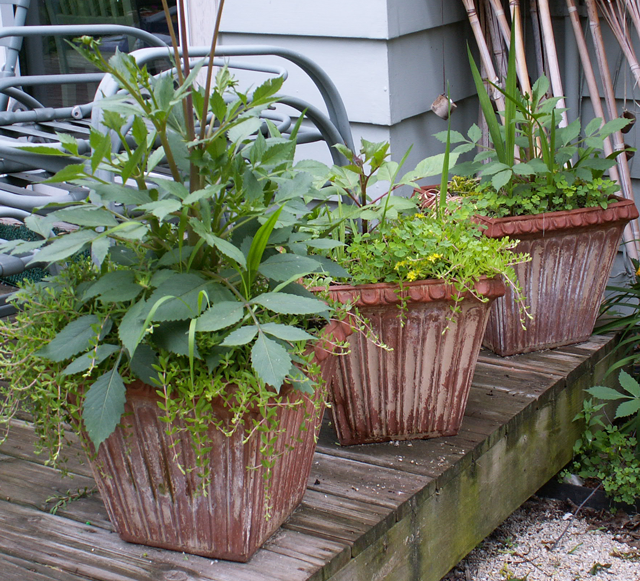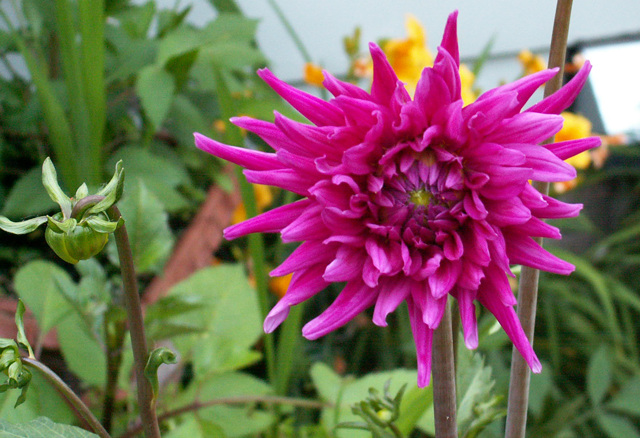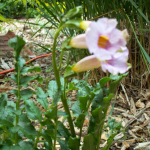 While looking for weeds to pull and seeing what is now blooming, I found a mystery flower hiding behind a Karl Foerster grass.  I' m quite sure I did not purchase it and have no idea what it is.  If you recognize it- PLEASE TELL ME!!
I'm hoping that our back patio will have bricks on it before we take our vacation at the end of July.  We have placed our classy wheel barrow ("firepit barrow")  in the hole and had a few fires so far. I would enjoy hosting more parties on a completed patio yet this season…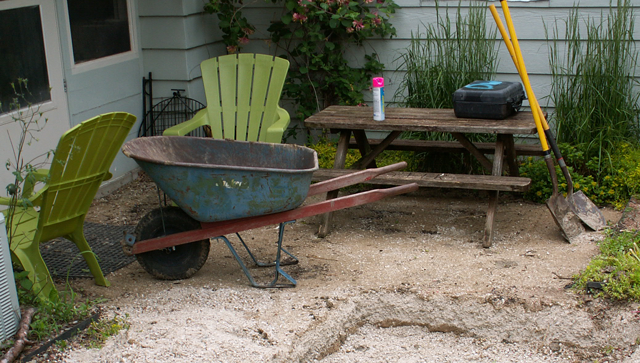 My full and wild-looking street flower bed is really popping now with mini purple and white clumps of flowers on my Spiderwort, as well my various Lilies!  The Daylilies should be opening any day now, too.  We like to keep this area full, which helps keep the weeds down. Since this area typically floods once or twice a year, the plants we have there help make the bed act as a  nice border between the ditch & cul-de-sac.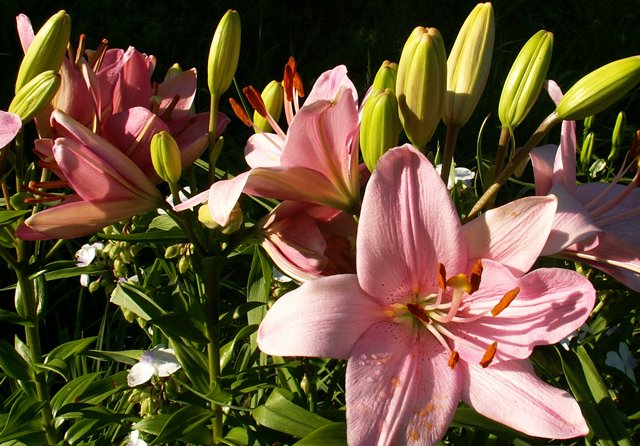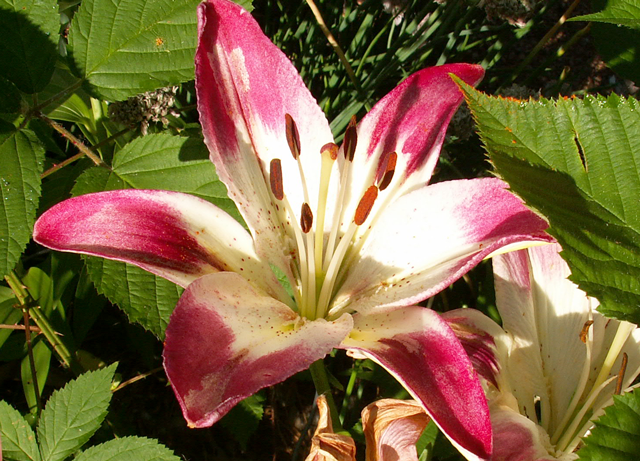 Well, that's the end of my weekly tour of my garden!  I hope you enjoyed the flowers and can help me find out more about my mystery plant!  Hope you are enjoying your summer!  I am just getting started!!