Walking through the garden can be beautiful, peaceful and relaxing.  There are many aspects to look at when planning your garden: color, architecture, bloom time, hardiness, etc.  Planning for when and where you put fragrant plants would be another.   The varying fragrances of plants, flowers and shrubs can range from sweet to pungent.  It really depends on the individual as far as which ones fit into which category.
Adding fragrance to your garden can be as simple as purchasing the flower you like and finding a spot for it in your garden.  At my first home, I bought a dwarf lilac and planted it right outside my front window.  I loved the smell and looked forward to spring even more in anticipation of it wafting into the house. You could put a little more thought into it and experience even more enjoyment.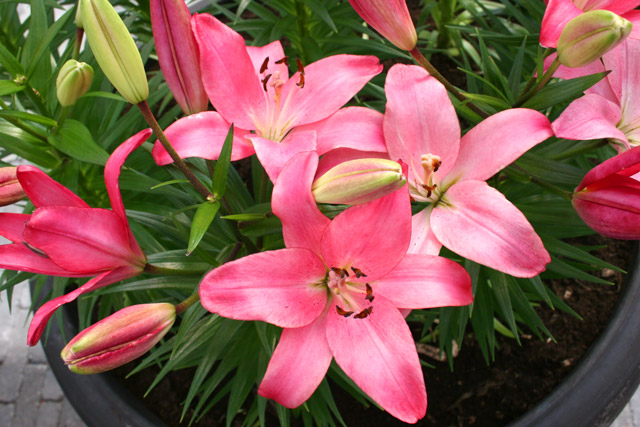 Be sure to find fragrant plants for each season and incorporate them in different areas of your gardens.  By planning this way, you will be able to find sweet fragrance in your yard Spring, Summer and Fall throughout all your garden areas. Be sure to plant them in all the key areas of your garden, such as your front entry, along the edge of your patio, in containers, or along your walkway.
There are so many choices of fragrant blooms that vary in height, bloom time, and hardiness.  You can add a variety of fragrant shrubs, perennials, and annuals for the most interest.  The following is a list of many to help you get started.
Spring blooming: Lilac,  Daphne, Rhododendron, Peony, and Korean Spice Viburnum for shrubs.  Fragrant Begonia,Hyacinth, Fragrant Daffodils, Sweet Pea, Chamomile, and Bearded Iris for flowers.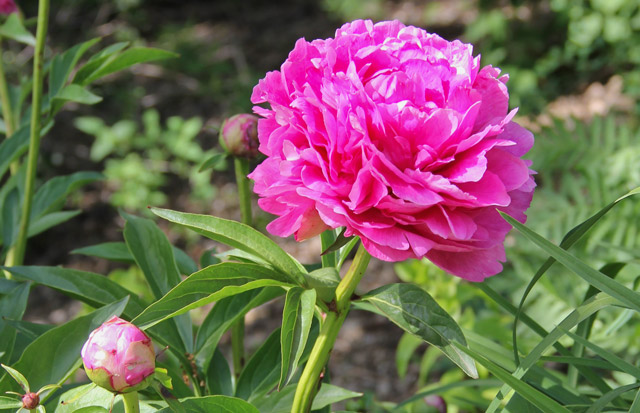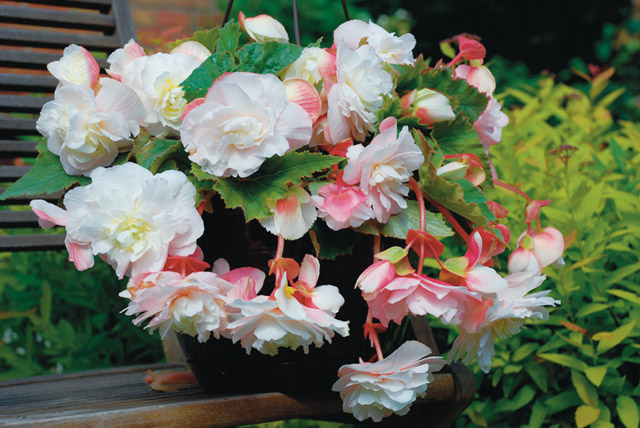 Summer blooming: Summersweet, Butterfly bush, Mock Orange, Honeysuckle for shrubs.  Tuberose, Phlox, Russian Sage, Festalis Ismene, Petunia, Oriental Lilies, Bee Balm, Geranium, Lavender, Freesia, and Heliotrope for flowers.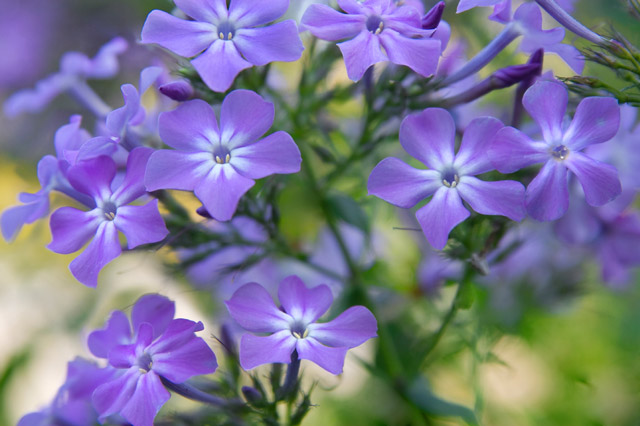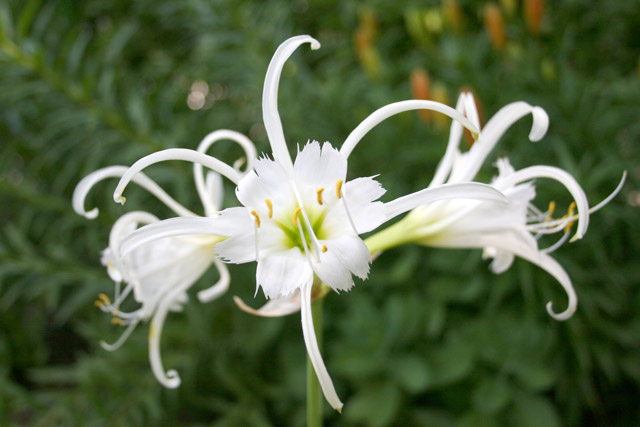 Fall blooming (or late summer): Wintersweet, Sweet Box, Abelia for shrubs.  Foxtail lily, Sweet Autumn Clematis, Sage and Anise for flowers.