Guest post from my friend/flower freak/garden designer/fellow blogger!
Between shaking off the winter blooms and gearing up for summer activities, it's going to be a busy and exciting spring!  A little bit of pre-planning can go a long way with garden maintenance!  When I design with bulbs and perennials, I think about the different stages that spring growth brings.  Its always nice to see the earliest bulbs closest to the walkway, or front door….  you won't have to venture out far, and sometimes you can see them from the front windows!  It's easy in the fall to poke the crocus, snowdrops, & chionodoxa bulbs under a ground cover, they always surprise you at just the right time!  In late spring the dying foliage can be tucked under the higher foliage.  That is the trick to remember!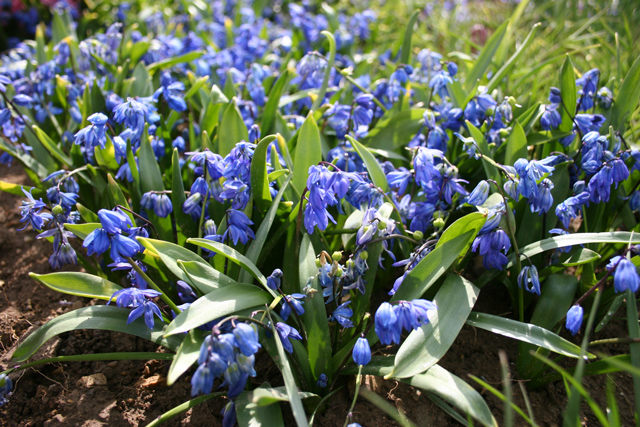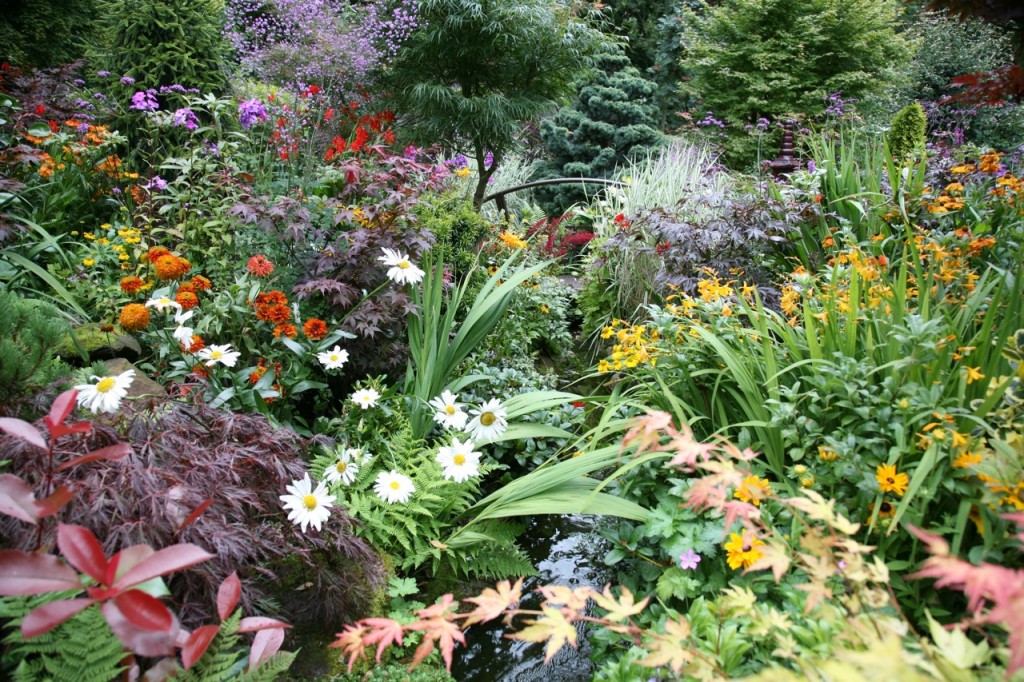 Next come the Hyacinths, Daffodils, Tulips and Allium!  They are all so wonderful and you can never have too many!  I always plant them behind later emerging plants, that will once again cover up the yellowing foliage once they are in bloom.  Not only does it look neater, it is better for the bulbs to finish their cycle at rejuvenating the bulb for next year!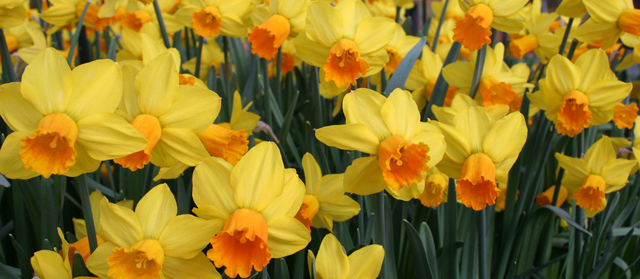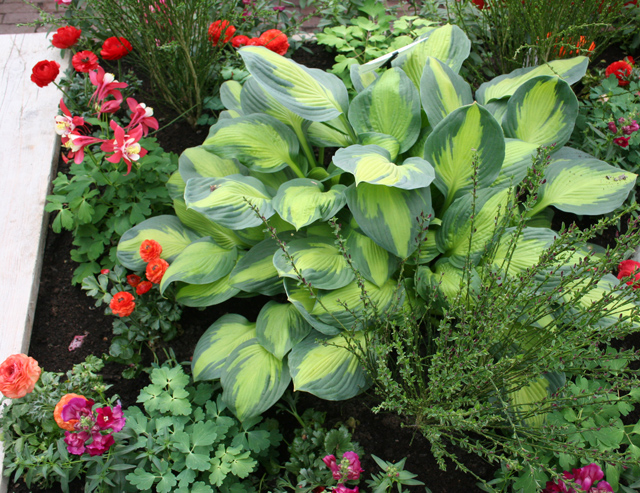 Two of my favorite perennials to pair with spring blooming bulbs are Hostas and perennial Geraniums.  There are hundreds of varieties of both!  Plant the bulbs 4-5 inches away from the base of the perennial.  Remember to always plant grape hyacinth (Muscari) in the same hole or right next to any bulbs you plant because they send up 'reminder' shoots of "grass tufts" in the fall-  besides there blooms and tufts in the spring! Then you don't disturb what treasures already lie below!
Plan on planting some bulbs every fall!  It is a message to yourself that winter will pass and you have hope that your spring will bring that wonderful/ joyful feeling!  There is nothing like catching that first glimpse of COLOR!
Keep in touch!  Vanessa Johanning V Gardens LLC        http://RhinestoneContessa.com
If you are looking to add some Fall planting bulbs to your garden this year- check out TulipWorld.com for a great pre-sale!