Last year it was a very wet and cold spring and summer.  Spring flowers came and went so fast, with hardly any time to really appreciate them.  Then this year, we had 70-80° in March!  We usually don't see those temperatures until a few times in May!  I certainly enjoyed the warm weather and it gave all of our flowers a jump-start in growing.
Then the temperatures went back to almost normal spring temperatures, and not much rain until May.  The flowers lasted so long!  My Redbud tree seemed to show off its purple flowers for an entire month! The nighttime was a bit too chilly for me, as I do prefer our summer temperatures.   But I sure appreciated all of the spring flowers that lasted so long this year.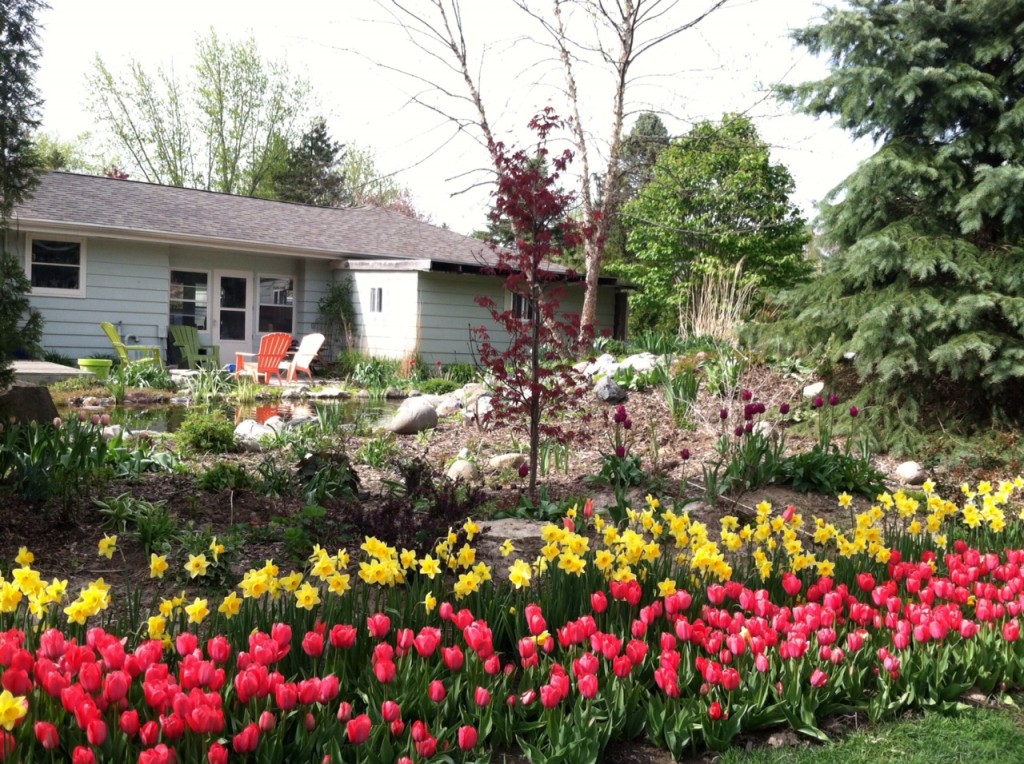 Van Eijk Tulips & Fortune Daffodils
(I am partial to pink & purple in my garden)
This will be remembered as thee PERFECT spring in SE Wisconsin!