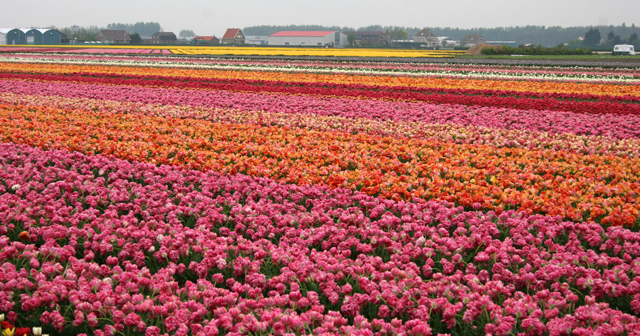 Tulips are probably the most well-known spring blooming bulbs. Tulips add a large spectrum of vibrant, gorgeous colors to your garden and a long bloom time if planted accordingly. Ranging from short (6") to tall (32"), Tulips provide varying heights and shapes. Whether you like the elegant lily flowering tulips, the unique parrot tulips, or the double peony-like tulips, they are all sure to impress. Tulips also allow you to bring the beauty of your garden indoors since their sturdy stems and large flower heads make them ideal for cutting.  They are native to areas with dry summers and cool winters, for best success with tulips they require a cold period between 10 and 16 weeks for proper blooming.  If in Southern states where winter temps do not regularly go below freezing, you need to treat as annuals.  Good drainage is important, since they are susceptible to rotting if in standing water.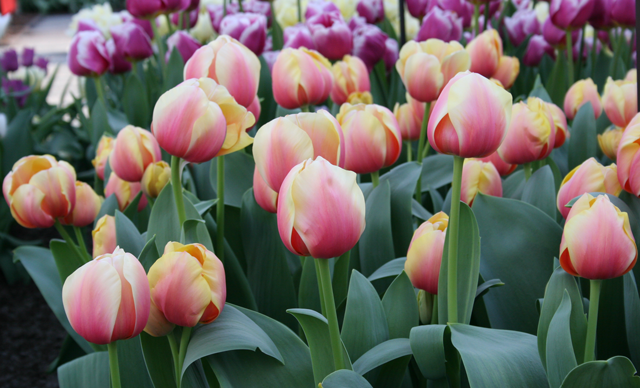 Tulips are also one of the best bulbs for indoor forcing, to add some color late winter in your home. Tulip bulbs also make a very lovely wedding or baby shower favor and even as a memorial gift. They are pristine in appearance and will keep your guests thinking of you, your special event, or their loved one every spring when they bloom.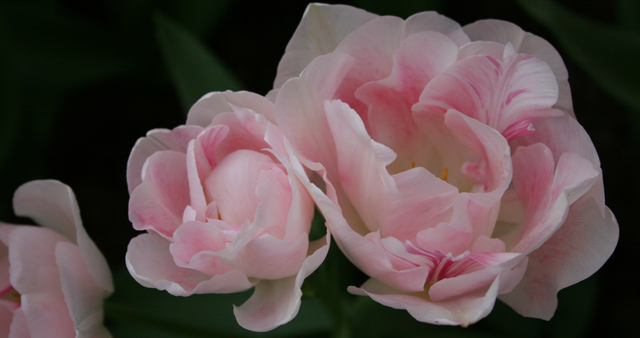 Please note: I don't recommend potting tulips unless you are forcing them.
Tulips are divided into  15 classes (apperance & bloomtime)
Extra Early Tulips: Kaufmanniana, Fosterana, Greigii

Early Tulips: Single Early and Double Early
Midseason Tulips: Mendel, Triumph, Darwin Hybrid
Late Tulips: Darwin, Lily Flowering, Cottage, Rembrandt, Parrot, Double Late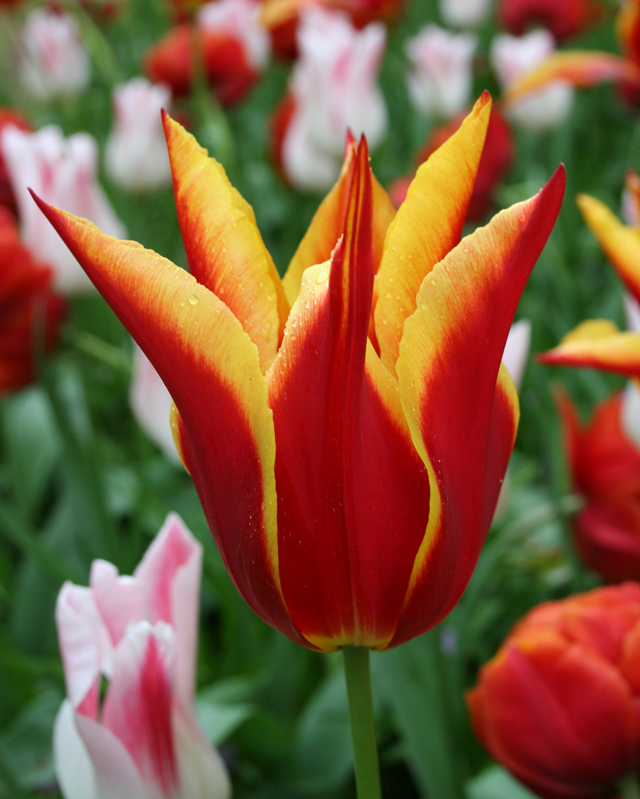 Best Tulips for Cut Flowers: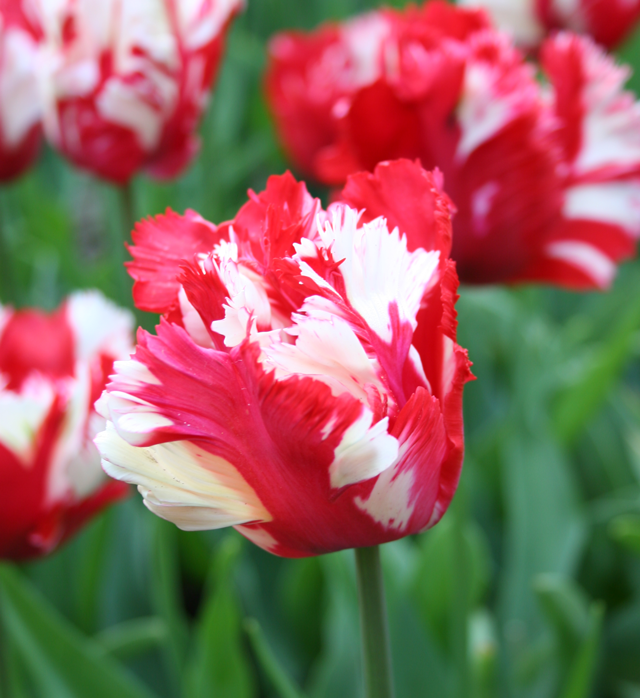 Best Tulips for Naturalizing
Best Tulips for Perennializing
Most Fragrant Tulips
Best Tulips for Indoor Forcing
Best Tulips for Rock Gardens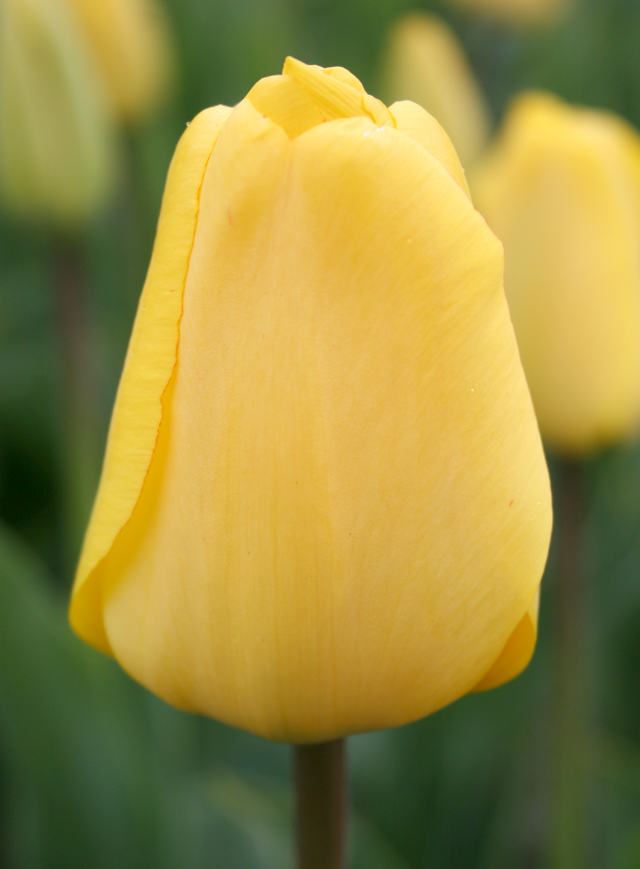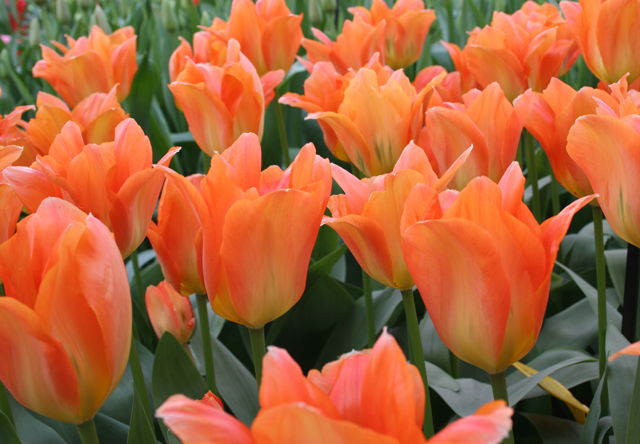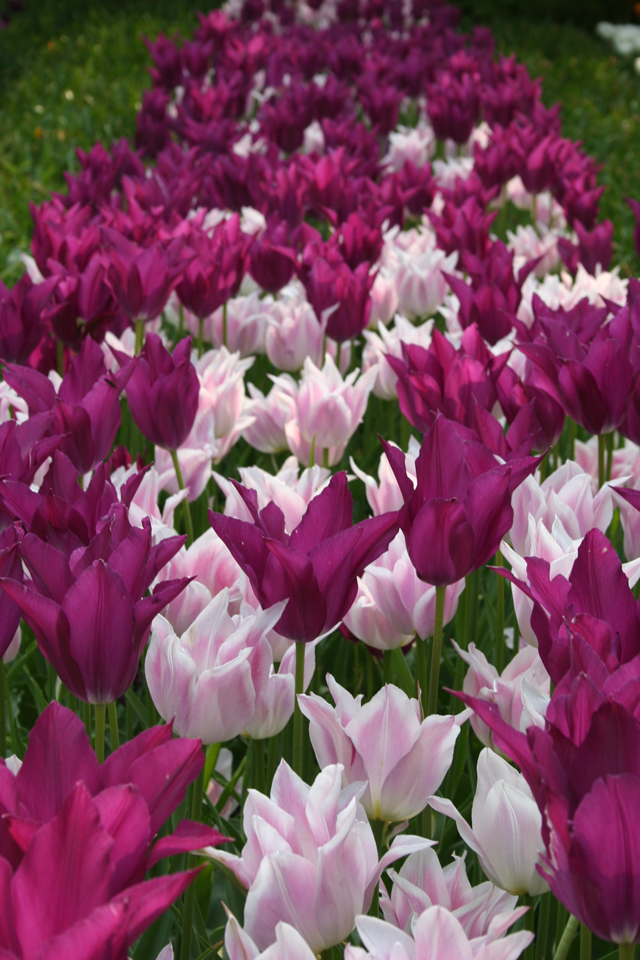 Never can have enough!  Plan now where you can add more 🙂